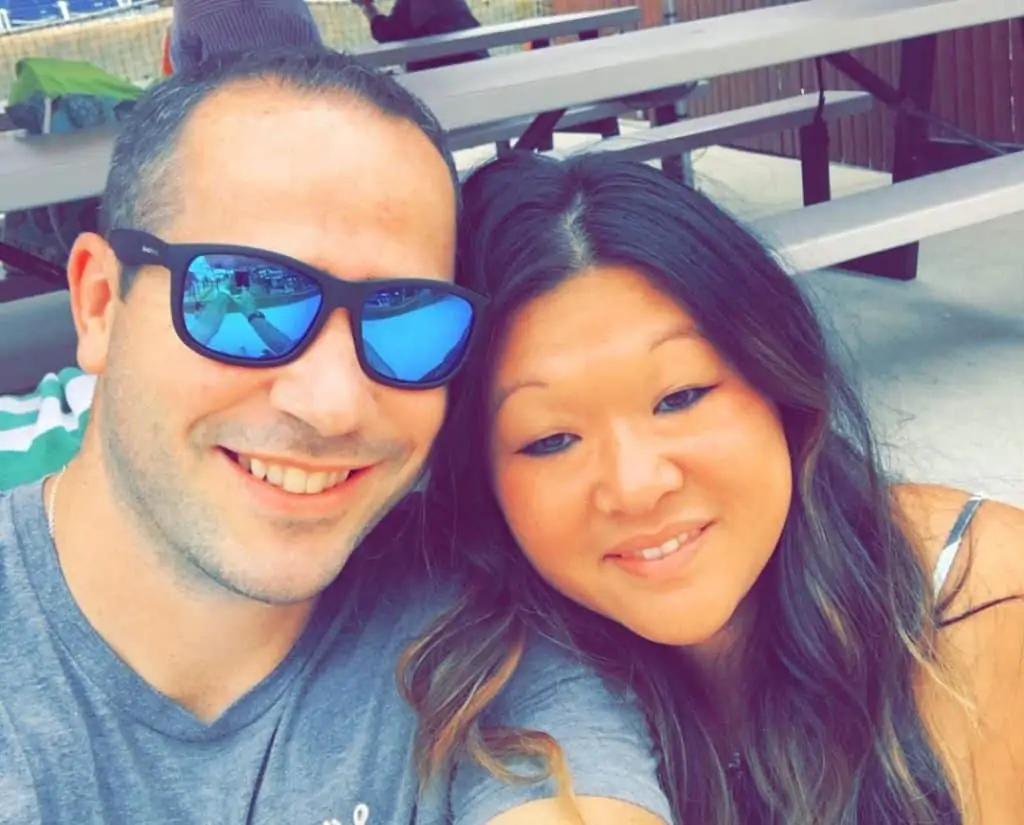 I am from a small town in upstate New York, Waterford, where I spent the first 18 years of my life.  After high school, I attended Rider University in New Jersey and decided to relocate to this area after graduating. It's at Rider where I met my wife and we just celebrated our 10 year anniversary. We have two gorgeous girls and love the life we created together. My wife is a middle school teacher and has worked in education for the last 16 years. I have worked at an amazing family owned fleet management company for the last 15 years. My wife and I love to travel, experience new things, take advantage of any opportunity that comes our way, spend time with family and friends, work on projects, but most of all do anything that involves cars. For as long as I can remember, cars has been one of my true passions.  
I was always determined to find a balance between working a full time job, while pursuing my dream. Taking this risk and finding the time, with a young family at home, has always seemed to create a detour in my plans. This past year, I decided it was time to find that balance, take my idea off the back burner, and make it a reality.
I have been restoring and reviving Honda S2000 and Mazda Miata convertible car tops for the past 15 years out of my garage or on-site at the customer's location. I have done over 350 tops and established a well-regarded reputation through the S2000 and Miata communities. This is when I'm happiest, working with my hands, interacting with people in a nontraditional setting, and discussing a common passion with strangers, which ultimately end up leaving as friends. 
I truly enjoy all aspects of the car business and cars. I pour my heart and soul into each project. I am a perfectionist with every detail and will not let a car leave my shop if I'm not happy with it. I am knowledgeable about most cars and always willing to learn more. I value and appreciate every customer that walks through my doors.
So welcome to REVIVE Convertible Car Care! Specializing in Honda S2000 and Mazda Miata convertible top replacements.  Please reach out with any questions or concerns you may have. I look forward to earning your business.
Convertible Top Replacement

We are a full service provider and installer of Robbins convertible tops

Convertible Glass & Plastic Window Replacement

Tired of that plastic window in your 2000 or 2001 Honda S2000?  Let us convert your convertible top to a glass window with a new Robbins top. 

Convertible Top Installation

Bring us a Robbins brand top, and we'll install it for you! 

Pick-up & Delivery (Available Upon Request)

Short on time to tackle this project yourself?  Let us pick it up and let us REVIVE your convertible top where and when it's convenient for you. 
Specializing in the replacement of the convertible top for the Honda S2000 and Mazda Miata.
• Honda S2000
• Mazda Miata
Mobile Installation – We'll come to you! (Limited Availiability)
Life getting in the way of getting your convertible top replaced or repaired?  Let us come to you.  
We offer a full service mobile option that makes it convenient for you.  We have traveled to Virginia, Florida and every state in between. Request an estimate to get pricing based on your location.
The cost for travel service can be split among multiple cars if scheduled for the same day and in the same area, or even better at the same location!  Consider connecting with more enthusiasts in your local car club, car forum, Instagram or Facebook group to find others in need of a new replacement top.